At Neema's Body Wraps we use The Real Brows® Method
Eyebrow microblading is known by several names, including microstroking, micropigmentation, eyebrow embroidery, eyebrow feathering, and 3D eyebrows. Although the namesdiffer, the procedure is the same. Microblading fills in sparse areas of your natural brow, which is done by using a very fine blade to deposit pigments into the dermal layer of the skin. The result is a natural, real life looking hair stroke.
Microblading is not permanent. The results from microblading have semi permanent qualities for two reasons. First, the pigment used for microblading has an iron oxide base rather than a carbon base that is used for permanent cosmetics. Second, microblading pigment is not implanted into the skin as deep when compared to permanent cosmetic procedures.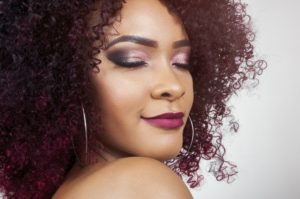 The healed results of microblading last between one and three years.
The variation in time is determined by lifestyle, sun exposure and skin type. Someone with an oilier skin type tends to experience results that fade quicker compared to someone with a drier skin type.
---
IMPORTANT!
Before arriving to your appointment, please download the following consent form. Make sure to read it and sign it and give it to your Eyebrow Embroidery Technician before starting the procedure.
---
Frequently Asked Questions About Microblading
How much does it cost?
We charge $250 for initial appointment. A touch up appointment scheduled six to ten weeks after the initial microblading will cost $75.
Are Real Brows® Method and Microblading The Same Thing?
The Real Brows® Method was created by our Training Director and Founder, Shea Gipson. The tools used are the same as those used for Microblading and 3D Embroidery, but the Methodology is unique to our company. The Real Brows® Method places hair-like strokes just under the surface of the skin (epidermis) without pushing the pigment into the dermal layer of the skin. Our hair stroke designs follow the direction of the client's natural hair growth pattern rather than a one-size-fits-all template.
Is There Anything I Need To Know Before Having The Procedure?
Do not wax or tint your eyebrows 7 days prior to the procedure.
Avoid exercise, tanning, Vitamin E, Aspirin and Ibuprofen 48 hours prior to the procedure.
Avoid alcohol on the day of the procedure.
Discontinue use of Retin-A near the brows area for 6 weeks prior to scheduling an appointment.
Schedule your appointment for the Real Brows procedure prior to your Botox appointment.
How Do I Care For My New Eyebrows?
Avoid water around the brow area during the healing process, which is usually 5 – 7 days. Apply after-care products as recommended by your Real Brows® Professional.
For better color retention, the formation of thin scabs is ideal, therefore keeping the brows dry during the day and using a thick coat of Vaseline to cover them only when showering, washing face or instances where the brows could get wet will aid in forming a thin epithelial crust (scab).
Do not pick the epithelial crust (scab) that forms. Allow it to flake off naturally. Picking can result in loss of pigment (color) loss.
How Many Treatments Will I Require?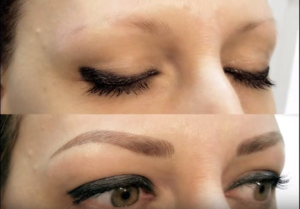 In most cases, the initial treatment followed by a retouch appointment is all that is needed until the strokes fade over time.
Note:  Rare cases may require a 3rd treatment.  If you have large pores and oily skin directly in the brow area, there is a chance that you may need a 3rd treatment.
What Can I Expect When I Arrive To My Appointment?
You will be given a consent form to sign, then you will relax in a comfortable chair while a Real Brows® Professional outlines your new brows to a shape that you desire.  After that the Real Brows® Professional will "clean up" your brows by removing a few hairs, then apply an anesthetic cream to the area to minimize discomfort. Your Real Brows® Professional will use a special tool and a pigment color that matches your brow's hair color to draw the hair-like strokes on your skin. A special ointment is applied after the procedure to help with the healing process. The entire process takes a little more than an hour from start to finish.
Will It Look Natural?
Yes, Real Brows® look exactly like Real Brow hairs!! Immediately after the treatment the color will appear darker for the first 7-14 days. After that, you will lose approximately 50% of color intensity.
What Kind Of Pigments Are Used?
We use quality plant based cream pigments specifically manufactured for implantation into human skin. Our Cream Pigments are inorganic (meaning they are semi-permanent).
Who Can Benefit From This Treatment?
Women or Men who:
have over-plucked & sparse brow hair.
have gaps or scars where the hair will not grow back.
are suffering from Alopecia (hair loss).
have mostly faded color from an old eyebrow tattoo.
want a particular shape for their eyebrows. 
CONTRAINDICATIONS
Candidates who are interested in the Real Brows® Method should consult their physician under the following circumstances:  diabetic, pregnant and lactating, are taking Accutane and blood-thinning medicines. People with skin diseases such as psoriasis, eczema and/or undiagnosed rashes must be clear of these conditions in the eyebrow area. Those with allergies to makeup, colors or black hair dye will need to take a 24 hour patch test.
*Botox – Schedule your Real Brows® appointment prior to your Botox appointment
*You must have written permission from your physician if you are taking Coumadin or Heparin.
 IS IT SAFE?
Absolutely. Sterilized, disposable needles and supplies are used during the process.
Is This The Same As An Eyebrow Tattoo?
No. The work involved with the Real Brows® Method is performed just under the surface of the skin. Thus, making it semi-permanent and a much safer treatment than eyebrow tattoos. Not to mention – better looking!