The Dream Mineral Wrap
An hour is all it takes..
Quite often metabolic waste, chemicals, medications, food additives and environmental pollutants overload the body systems designed to eliminate these harmful substances. In defense, the body will dilute and suspend these impurities in the fatty tissue,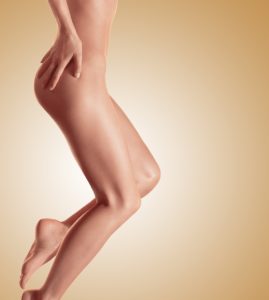 causing fluid retention and inhibiting the elastin fibers from holding and maintaining a smooth shape. Continual buildup of these deposits create spongy bloated areas and contribute to the loss of skin tone, as well as the formation of cellulite.
The absorption through the skin of our concentrated formula of essential minerals and electrolytes triggers the body's own ability to cleanse itself of toxins. The debris is dispersed safely and naturally through the billions of pores of the skin, as well as through the lymphatic and circulatory systems.
As these waste products and impurities exit the body, the skin tightens and becomes firmer, the tissue healthier. In areas where bodies have swollen to accumulate and store these toxins (typically stomach, abdomen, hips and thighs) the skin tightening is dramatic and reflected by tape measurements as actual inch loss!
Will The Wrap Help Cellulite?
Cellulite is primarily water-logged, toxin-ridden areas surrounding fatty tissue areas. As the toxins are released during the wrap, the fluid used to suspend those impurities will also be released. The less debris stored and the less fluid retained to suspend the particles, the less lumpiness under the surface of the skin. Your skin will have a smoother and flatter appearance accordingly as your body rids itself of these impurities.
Mineral beauty wrap with the addition of MSM, for a soothing, relaxing wrap. -$120 
Great for athletes too!
We may wrap your face too for an additional $20
How to Prepare for Your Wrap:
Plan on devoting an hour 15 minutes for your first visit, and an hour for subsequent visits.
Feel free to eat or drink water before a wrap, but don?t eat a large meal for at least 2 hours prior to your wrap.
Avoid alcohol and beverages with caffeine prior to your wrap.
Shower or bathe before your wrap but do not wear lotion, oil, or perfumes, as they will act as a barrier to the mineral solution.
Drink plenty of water so you're not dehydrated, but just remember, you will not be able to use the restroom for up to 45 minutes.
Women should preferably wear cotton panties and a wireless bra. Men should wear a swimsuit.
Bring a dry pair of undergarments to wear after your wrap.
After a wrap, avoid showering or bathing for at least 4 hours in order to allow the minerals to continue working.